THE FROZEN LADY
Intertwining stories of three families, Athabaskan Indian, Inupiat Eskimo and white from the 1890's Gold Rush through Statehood and beyond.
"Readers who enjoyed "Aztec", who were captivated by "Thorn Birds", were fascinated by "Shogun" or who fell in love with "Hawaii", will love "The Frozen Lady." — The Bay City Times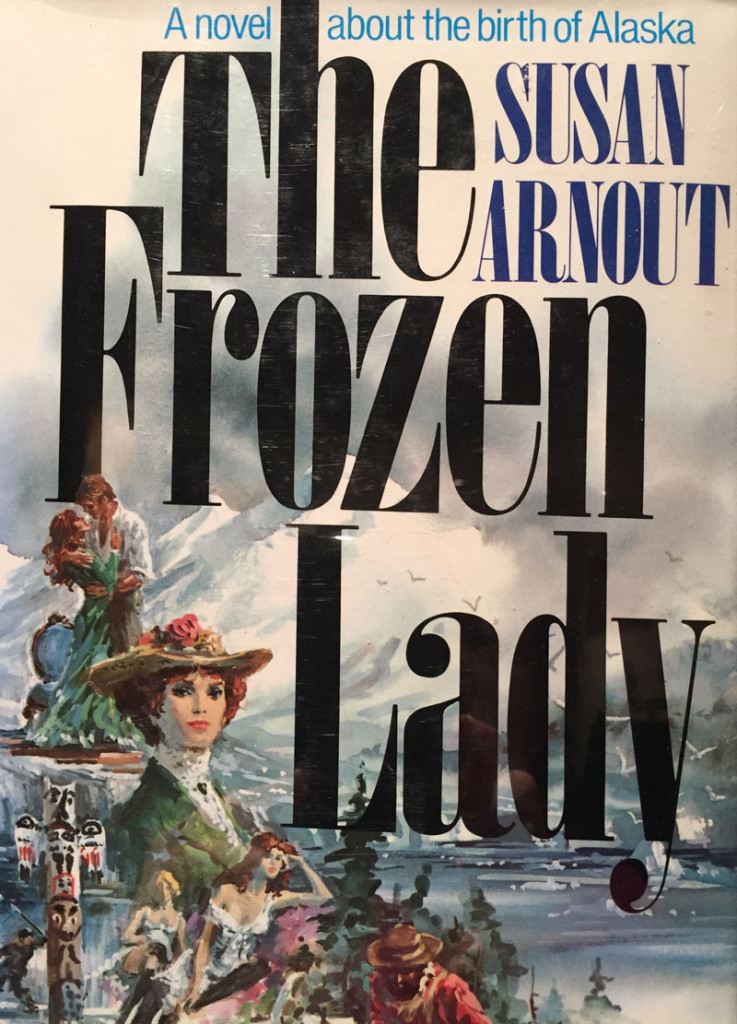 The Frozen Lady (large print)
THE TIMER GAME, a Grace Descanso thriller
Grace Descanso, a CSI forensic biologist working with the San Diego police crime lab, is stalked by a shadowy assailant known as The Spikeman. When The Spikeman kidnaps her five-year old daughter, Grace is forced to play her daughter's favorite game—The Timer Game—to get her back.
"Susan Arnout Smith has written a gem here–memorable characters and a fast and furious ticking-clock plot." John Lescroart, NY Times best-selling author of The Keeper
The Timer Game is also available in the following versions: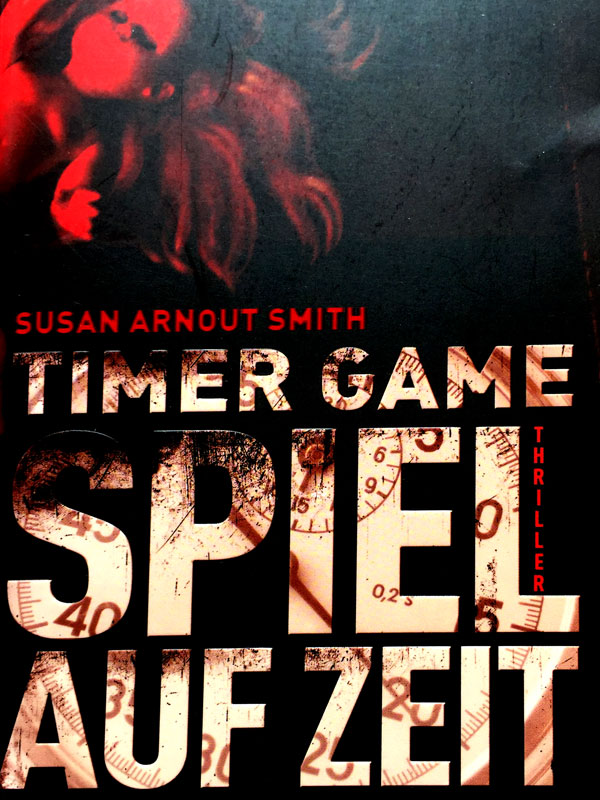 German Cover
Italian Cover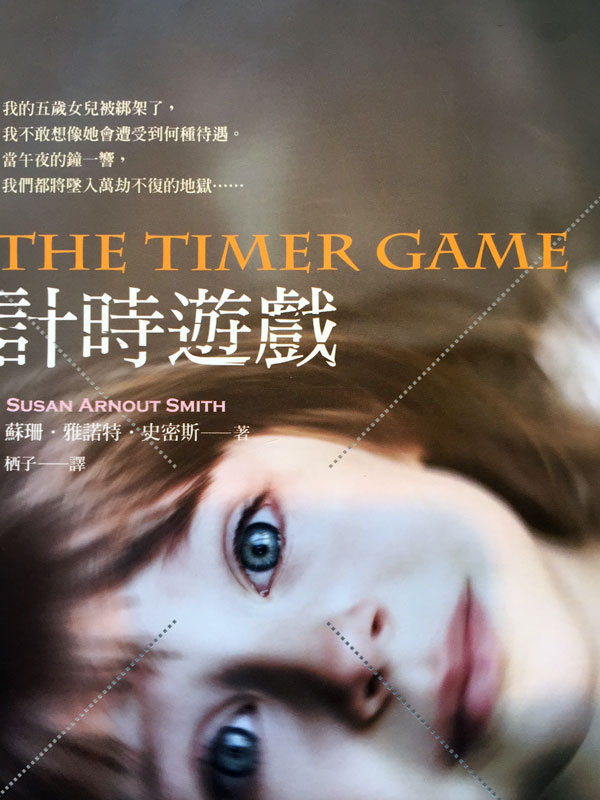 Taiwanese Cover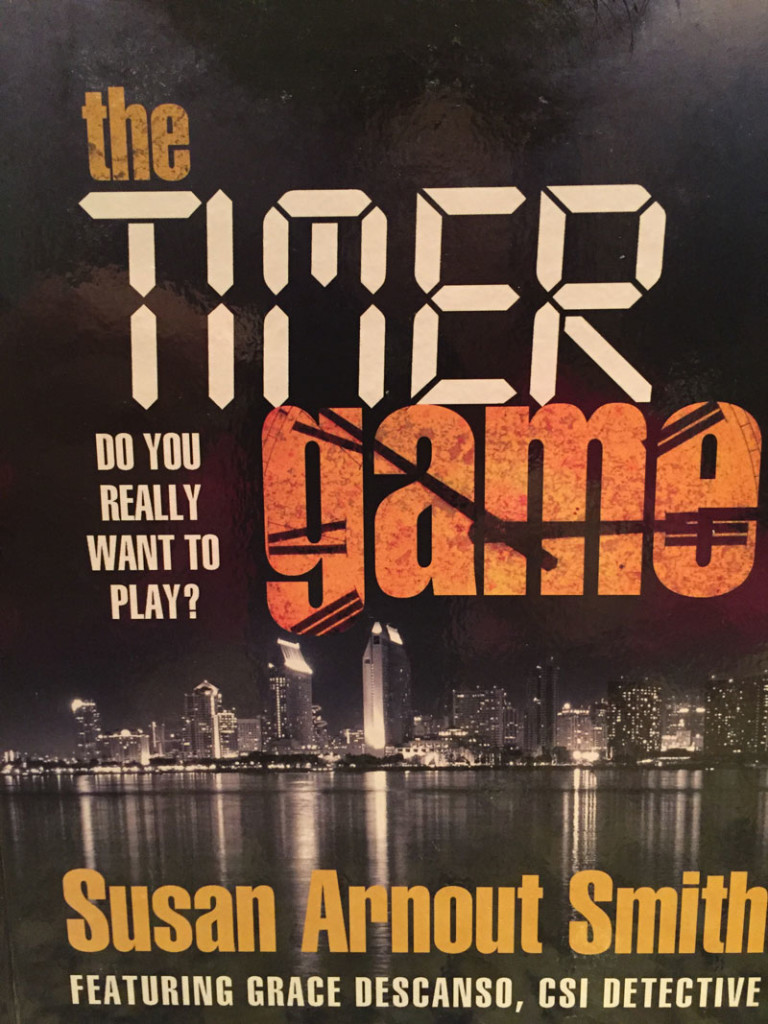 Large Print
There is a series of webisodes, starring Sarah Sido and Troy Zuercher, that sets up the book and ends in a cliff-hanger that's paid off in The Timer Game.
Here's a look at the webisodes.
Susan on location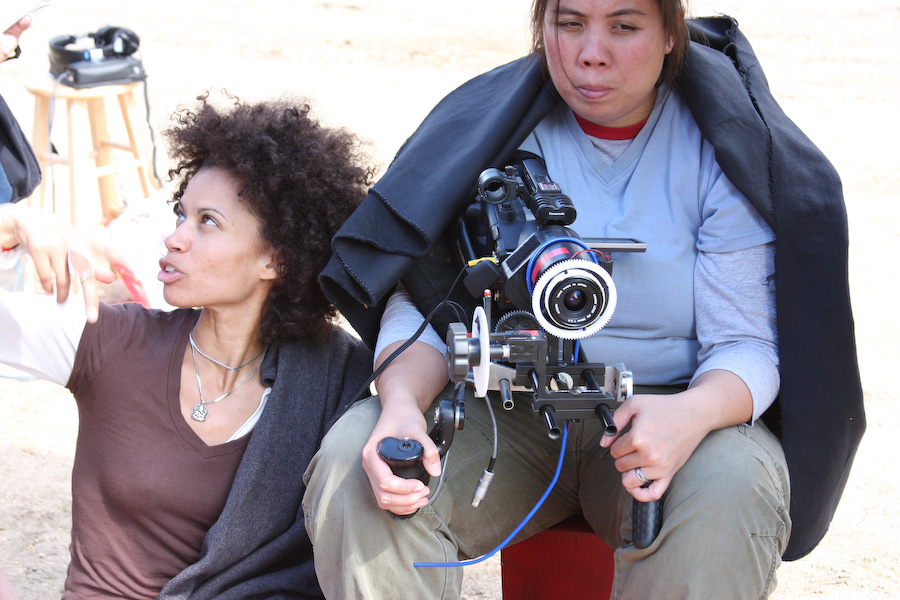 Director – Kai Soremekun with
Sandra Valde  – Director of Photography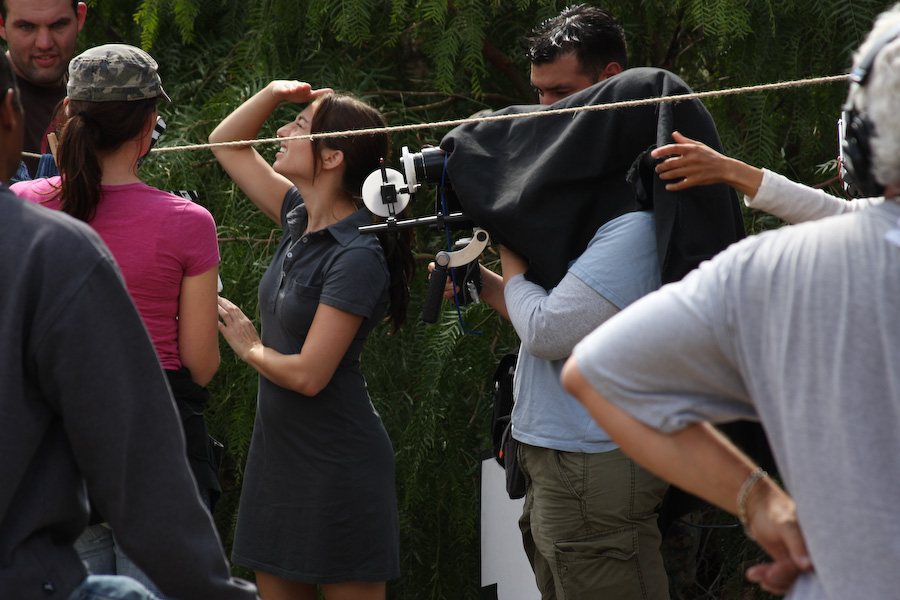 Sarah Sido on location for The Timer Game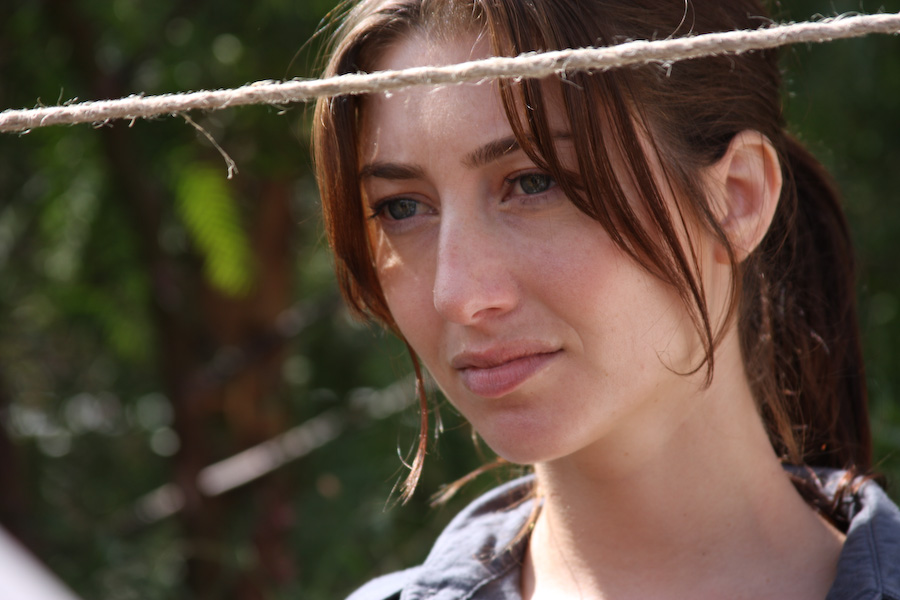 Actress Sarah Sido
"As riveting as a ticking bomb, The Timer Game will chill you, thrill you, and satisfy your deepest cravings for adventure. Smith is more than a terrific writer; she's a master in the making." Gayle Lynds, award-winning author of The Assasins
OUT AT NIGHT, a Grace Descanso thriller
Second in the series, a dying history professor is hunted down in a field of soy and shot with a bolt, leaving behind a frantic unfinished message in Morse code: find Grace Descans-. Cut off before finishing, the FBI needs to know why he asked for Grace. A journey into a world of activism and violence, secrets and lies, 'Out at Night' is a breakneck rollercoaster of a thriller, gripping from the first page until the last.
A second set of webisodes, starring Sarah Sido and Troy Zuercher, sets up Out at Night and is paid off in the book.
. . .deftly plotted thriller that picks up where The Timer Game left off. Readers will soon be feeling the chill when they realize how true to life it could be. – Romantic Times Book Club Sandra Garcia-Myer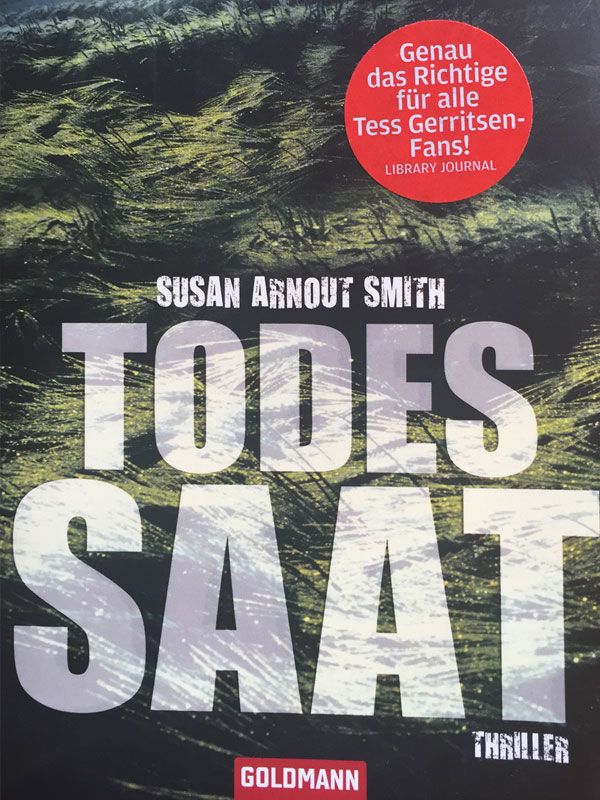 Out at Night – Germany
Large Print
. . .Smith has created a brilliantly human character in Grace Descanso. Recommended for Tess Gerritsen fans. -Library Journal
. . .with its chilling scenario about the potential impact of genetically modified foods, this sequel to The Timer Game effectively combines focus on character with high-powered suspense. -Booklist, Michele Leber
Sarah Sido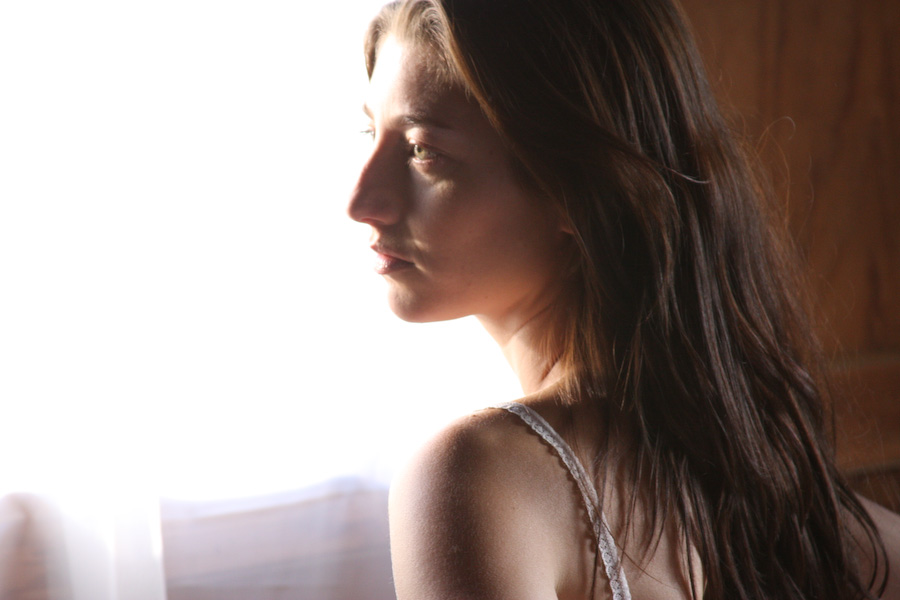 Actress Sarah Sido, the lead in both my webisode series, was recently featured in a major article in Ad Age.
Before THE TIMER GAME was published in 2008, I decided to try something which at the time no other writer seemed to be trying. I wanted to create a set of webisodes that ended in a cliff-hangar that would pay off in the book. Director Kai Soremekun had a lead role in creating the series. We share executive producer credit.
I suggested creating maybe three episodes. She countered that we'd need at least fifteen. She won. I created the scripts and by the time we shot, we had a cast and crew of about twenty.
Shooting 'The Timer Game' webisodes was done over a period of three days in the fall of 2007. Director Kai Soremekun and I auditioned two days' of female actors and picked Sarah Sido to play Grace. Her reading was remarkable; her face fluid, translucent.
We shot on location in southern California. One of the shoots required chasing bats out of a shed before we could dress the set. Sarah was an incredible asset, enriching her character in unexpected and completely organic ways. I was thrilled she agreed to appear as Grace in the 'Out at Night' webisodes for the follow-up thriller.
It comes as no surprise that she has experienced a breakout year. Here's a link to an article in Advertising Age, detailing her work.